Connecting PrintNode to ChannelDock
Connecting your PrintNode account with ChannelDock is a straightforward process that can be completed in just a few minutes. 
Before you connect PrintNode:
  1. You need to log in to your PrintNode account and generate an API key. 
  2. Type in your API key description then click 'Create'.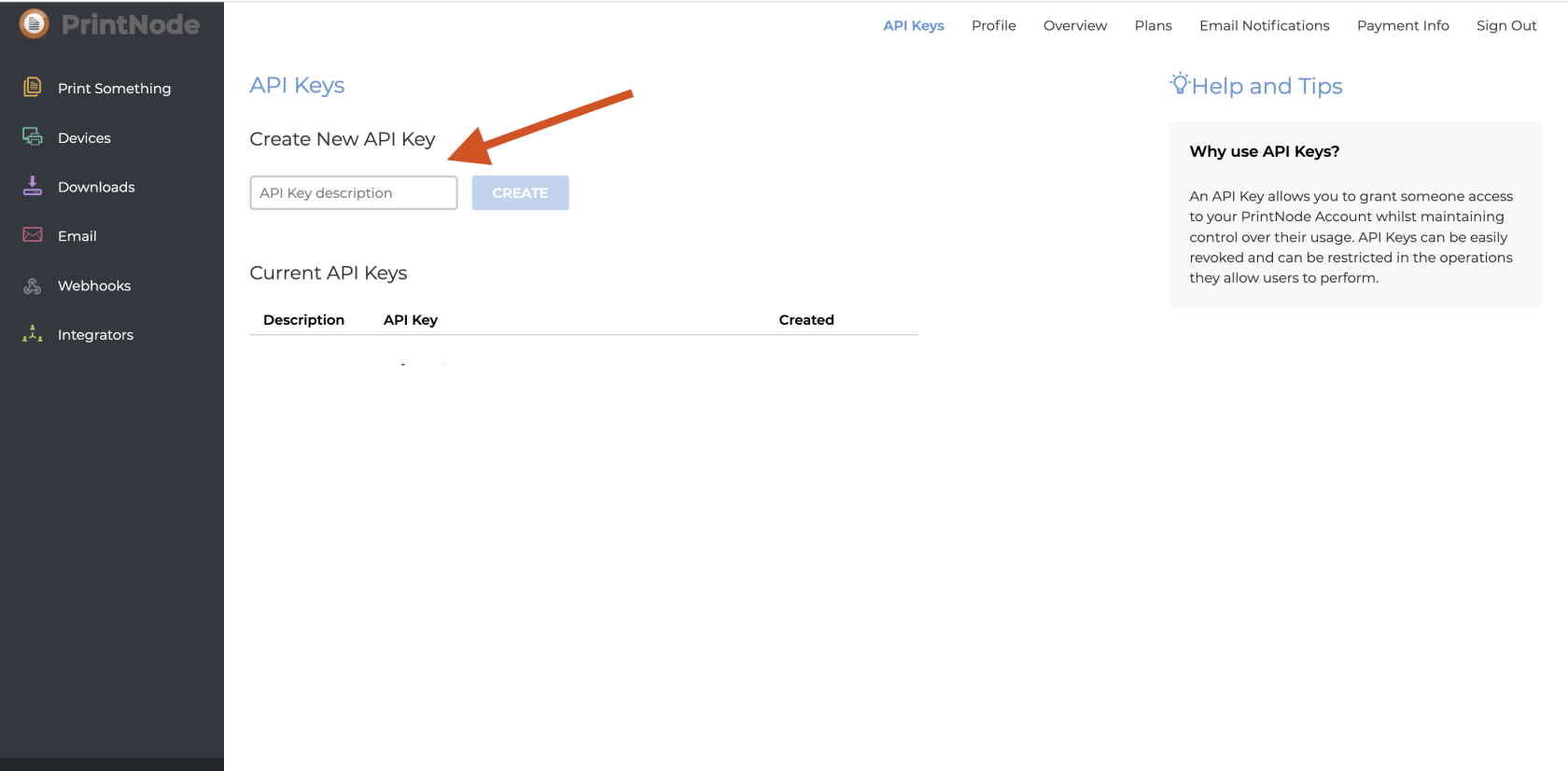 3. Your API key will displayed bellow.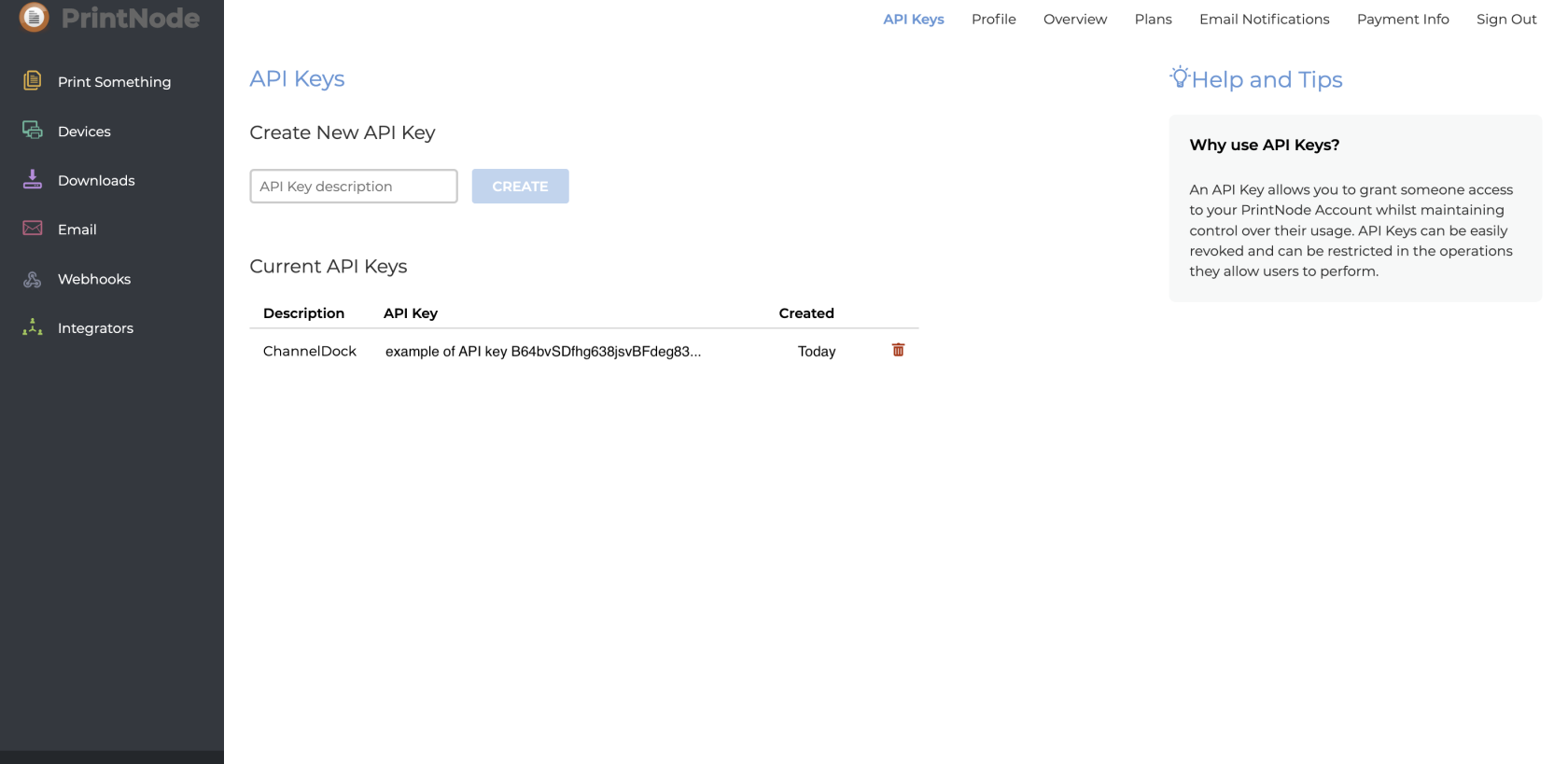 For additional details on API key creation and management, refer to the PrintNode website.
Now you can connect PrintNode to ChannelDock: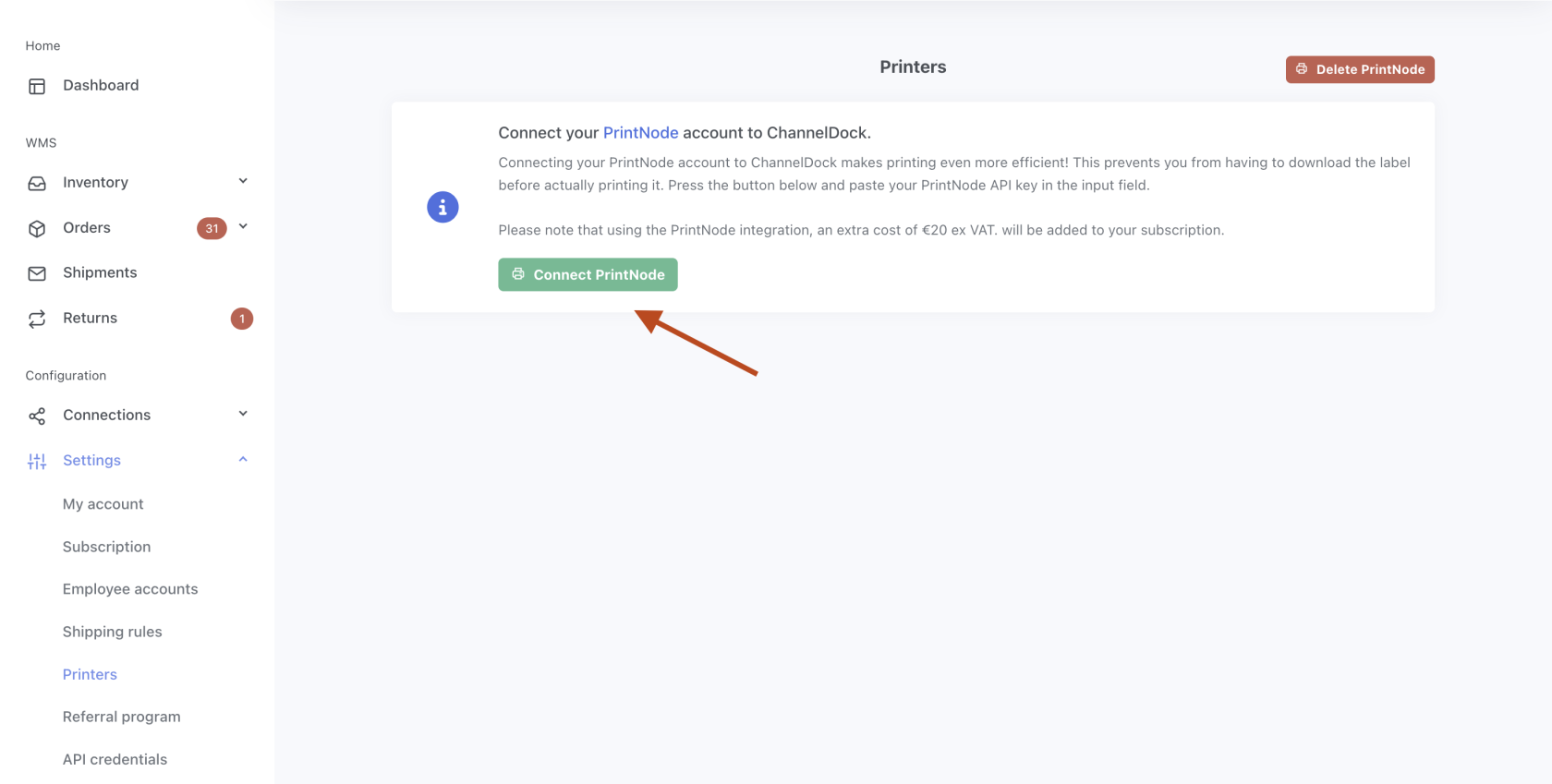 2. Type in or paste your API key and click 'Connect PrintNode'.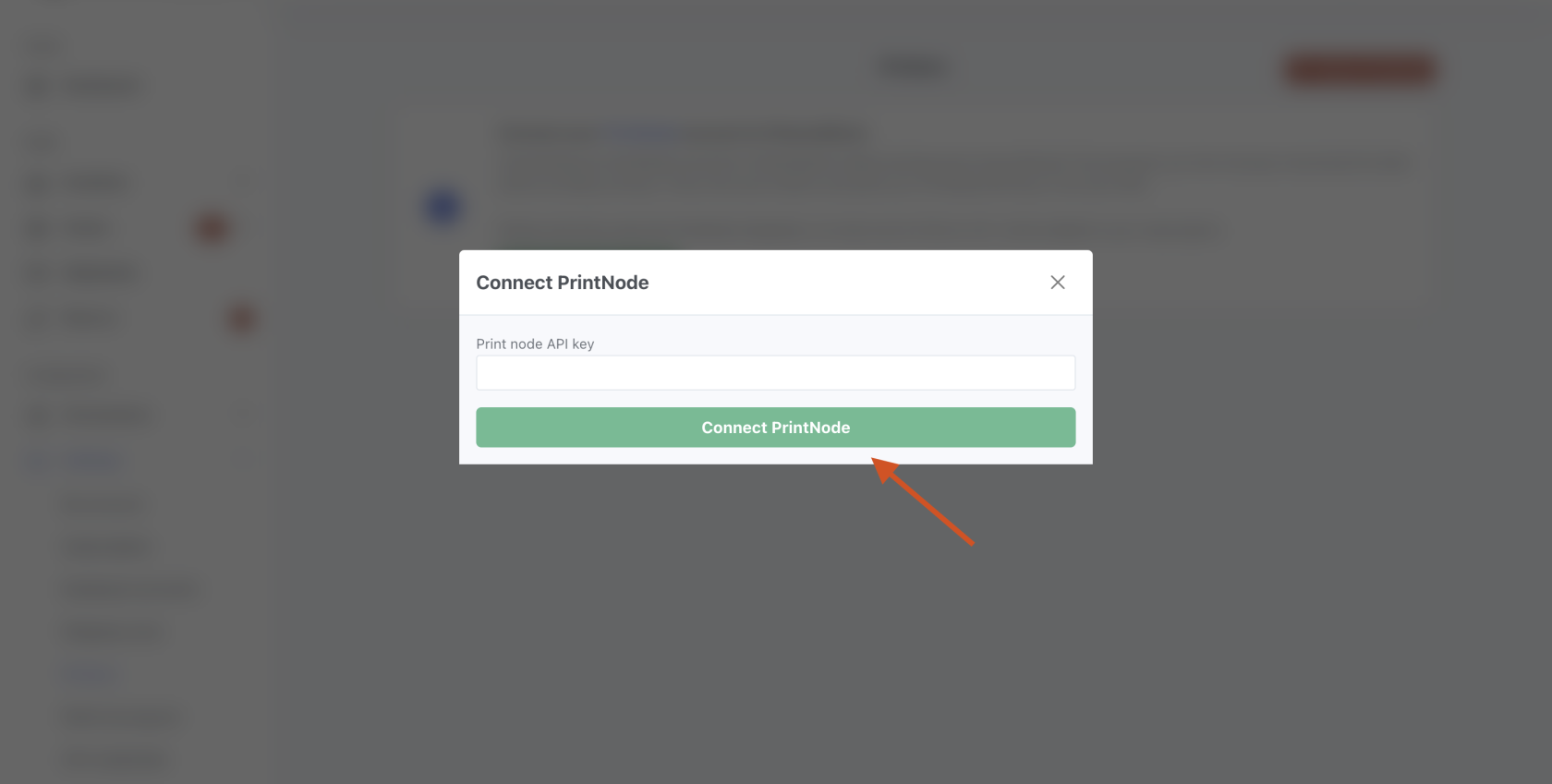 Your PrintNode account is now successfully linked to your ChannelDock account.