Custom feeds
What is customs feeds?
Custom feeds is a powerful tool that provides a seamless way for you to list and sell stock that's available at your supplier. This feature streamlines the process of offering products that may not physically be in your own inventory but are accessible through your supplier. It's a valuable tool for e-commerce sellers looking to expand their product offerings.
Before you connect custom feeds:
1. Before you connect custom feeds, you must move your current stock from 'own stock' to 'stock locations'. Failing to do so will result in loosing all current stock information and here's why: when you connect custom feeds, 'own stock' will become the stock available at the supplier and your stock will be the one at 'stock locations'.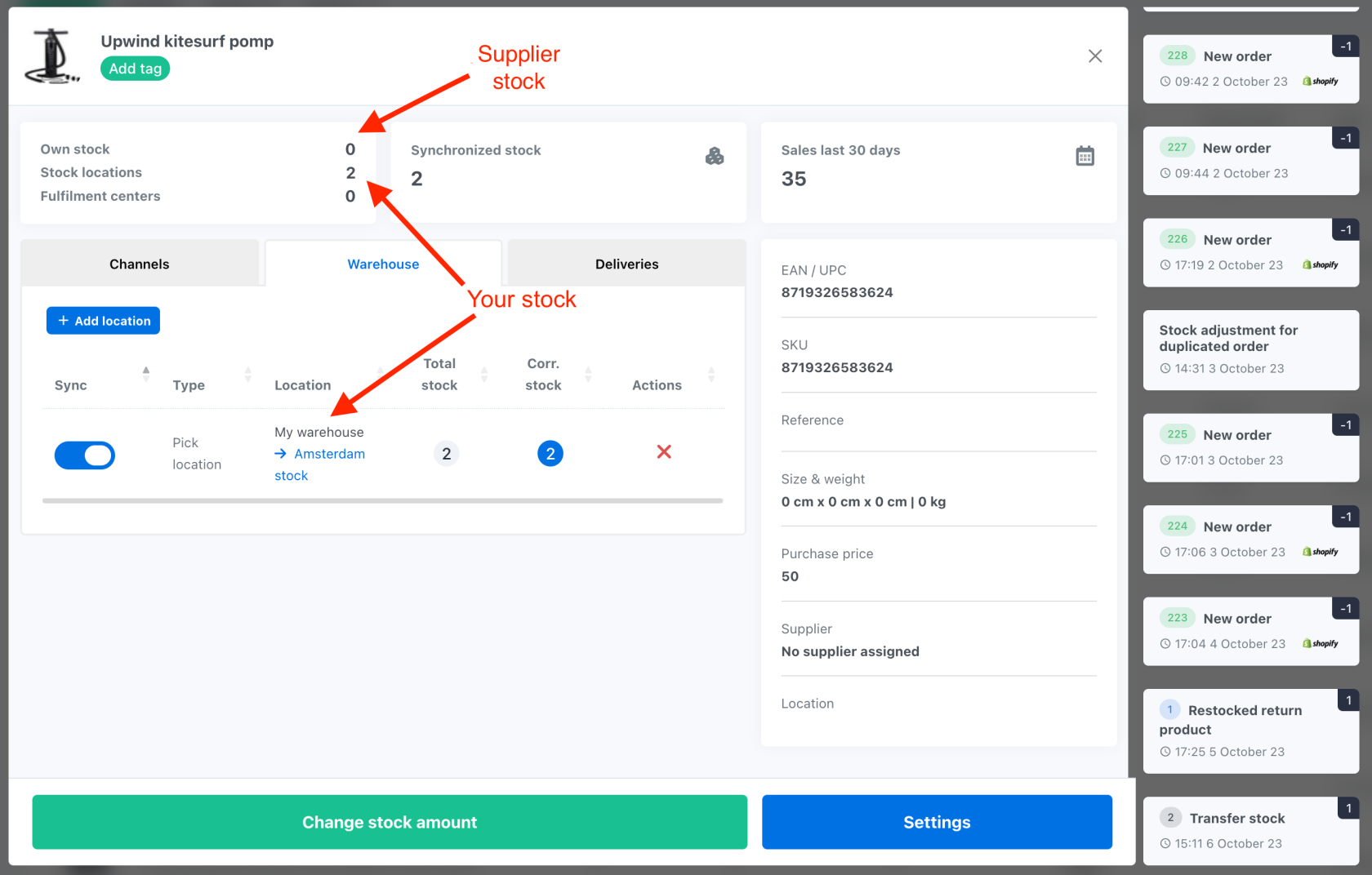 More information about how to create stock locations here.
Note! The products from 'Stock locations' will be selling first. Once your inventory in these locations is depleted, it will switch to 'own stock' or 'supplier stock'. This means that your customers will primarily see and purchase items from your inventory before items from your supplier become available.
ChannelDock will fetch data for 'supplier stock' once per hour, typically at the 33rd minute of every hour. This regular update ensures that your product listings are accurate and up to date.
2. Contact your supplier and request the 'URL of the new feed' specifically for the products you want to list.
Connect Custom feeds
Now that you are all set, here's how to connect it:
2. Paste the link from your supplier and click 'Ok'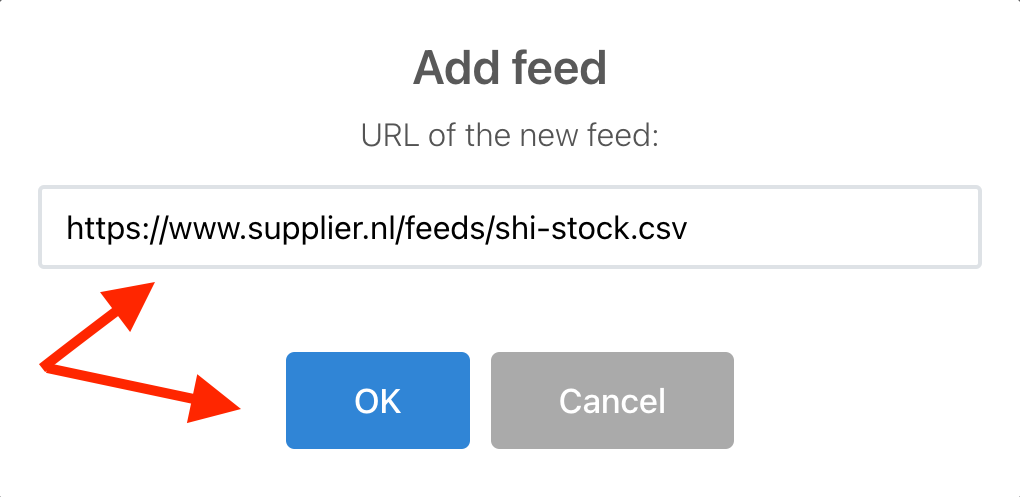 3. Now, set the status to 'Active', select the EAN and the stock amount and click 'Save feed settings'.
4. Success, your custom feed is now connected!
Billing Information: It's important to note that custom feeds will be charged as an API connection on your invoice. Be mindful of this when integrating custom feeds into your e-commerce system.