How is my invoice amount calculated?
Your invoice total is determined by multiple factors. This includes the distinct computation for both the stock synchronization and order processing modules, which are based on three criteria:
Number of sales channels
Volume of orders 
Count of employee accounts 
These figures are computed from the previous month's data.
For instance, should there be an increase in orders during the holiday season at the year-end, this would subsequently elevate your invoice total in January. Conversely, a potential decrease in consumer orders in January would likely result in a reduced invoice total for February.
The specific quantities for which you are billed can be found on your invoice. The invoice description provides a breakdown: this particular invoice, for example, is based on 13695 orders, 3 sales channel, 0 feeds connected, 5 employee accounts and 1 Printnode connection.

You can use our website's calculator to verify your invoice accuracy. If, for instance, you have 2 sales channels and up to 2000 orders per month, your charges will be:
€65 per month for the inventory module
€175 per month for the order module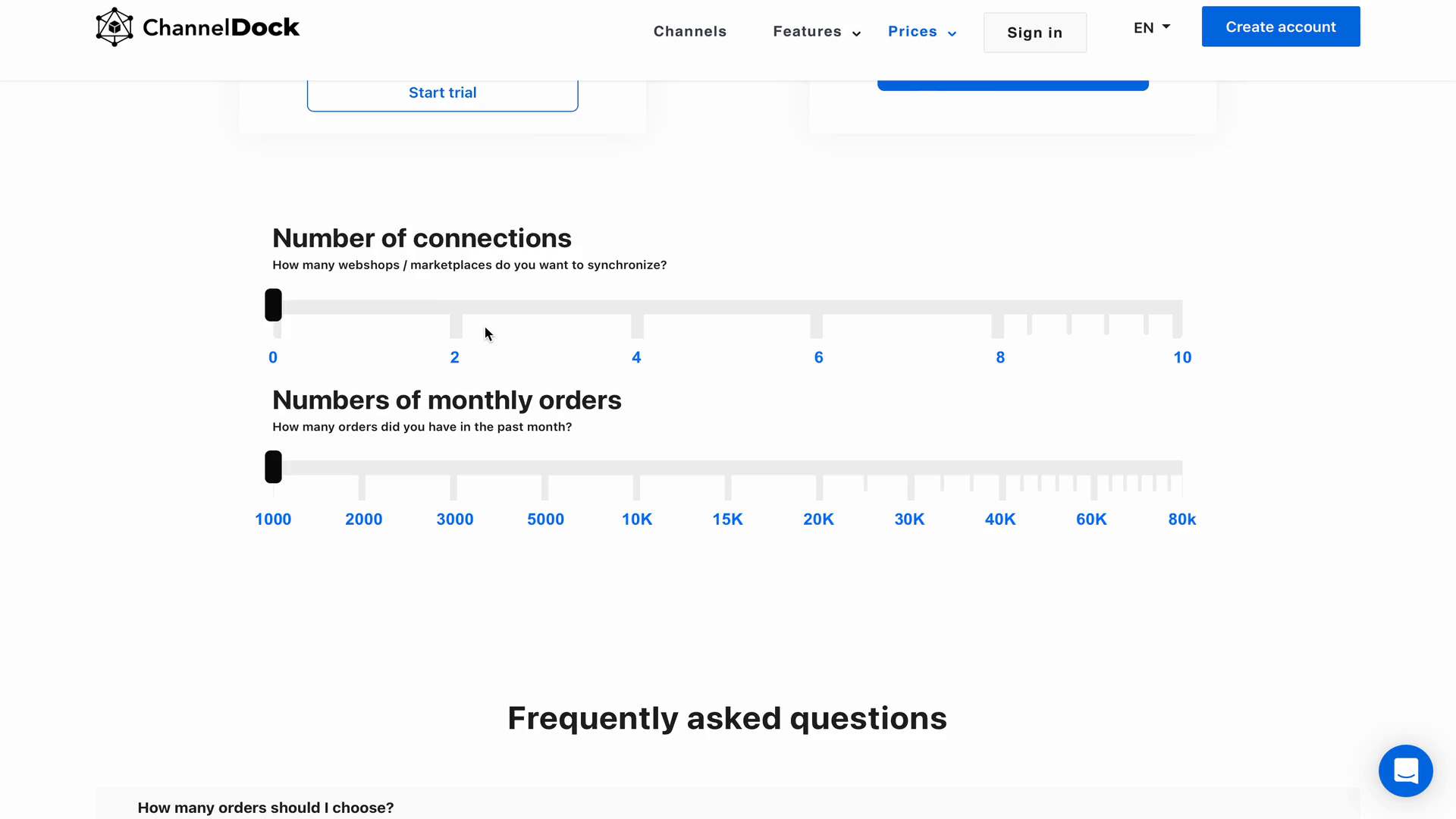 If your orders exceed 2000 a month, you'll be charged for the next tier (3000 orders), even if you don't reach 3000 orders monthly. This ensures accurate and flexible billing.